TD Bank
Find contact information about TD Bank: official web-site, address of head office, phone numbers, products, branches and ATMs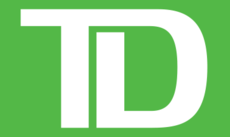 Bank Class:
Head office's address:
2035 Limestone Road, Wilmington, Delaware 19808,
Contact center:
1-888-751-9000
Web-site:
Branches and ATMs:
Personal Products
Business Products
About TD Bank
TD Bank, N.A., is an American national bank chartered and supervised by the federal Office of the Comptroller of the Currency. TD Bank offers banking, insurance, brokerage, and investment banking services in Connecticut, Delaware, Florida, Maine, Maryland, Massachusetts, New Hampshire, New Jersey, New York, North Carolina, Pennsylvania, Rhode Island, South Carolina, Vermont, Virginia, and Washington, D.C.
Every day a new rating. Do not miss!