Charles Schwab Bank
Find contact information about Charles Schwab Bank: official web-site, address of head office, phone numbers, products, branches and ATMs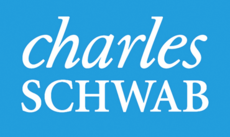 Bank Class:
Savings & Loan Association
Head office's address:
5190 Neil Road, Reno, Nevada 89502,
Contact center:
1-888-403-9000
Phone of head office:
775-689-6800
Web-site:
Branches and ATMs:
Find Charles Schwab Bank Branches
About Charles Schwab Bank
Charles Schwab Bank provides banking products and services. The company offers checking accounts, savings accounts, and mortgage services; and products ranging from FDIC-insured checking and savings accounts to home financing solutions. It also provides bill pay, transfer funds, deposit checks by mail, direct deposit, reorder checks, and overdraft protection services. The company was founded in 2003 and is based in Reno, Nevada. Charles Schwab Bank operates as a subsidiary of The Charles Schwab Corporation.
Every day a new rating. Do not miss!