Chase Bank
Find contact information about Chase Bank: official web-site, address of head office, phone numbers, products, branches and ATMs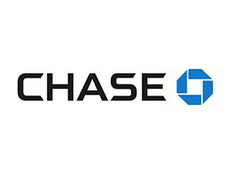 Bank Class:
Head office's address:
1111 Polaris Parkway, Columbus, Ohio 43240,
Contact center:
1-877-242-7372
Phone of head office:
614-217-6284
Web-site:
Branches and ATMs:
Personal Products
Business Products
About Chase Bank
JPMorgan Chase Bank, N.A., doing business as Chase Bank, is a national bank that constitutes the consumer and commercial banking subsidiary of the U.S. multinational banking and financial services holding company, JPMorgan Chase. The bank was known as Chase Manhattan Bank until it merged with J.P. Morgan & Co. in 2000. Chase Manhattan Bank was formed by the merger of the Chase National Bank and The Manhattan Company in 1955. The bank has been headquartered in Columbus, Ohio since its merger with Bank One Corporation in 2004.
Every day a new rating. Do not miss!