Wells Fargo
Find contact information about Wells Fargo: official web-site, address of head office, phone numbers, products, branches and ATMs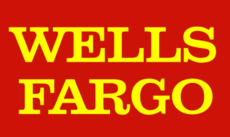 Bank Class:
Head office's address:
101 N. Phillips Avenue, Sioux Falls
Contact center:
1-800-877-4833
Phone of head office:
605-575-6900
Web-site:
Branches and ATMs:
Personal Products
Business Products
About Wells Fargo
Wells Fargo Bank was founded in January 1870 and is based in Sioux Falls, South Dakota. The bank operates as a subsidiary of Wells Fargo & Company.
Every day a new rating. Do not miss!