U.S. Bank
Find contact information about U.S. Bank: official web-site, address of head office, phone numbers, products, branches and ATMs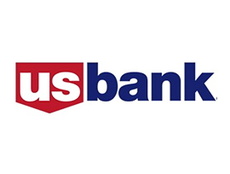 Bank Class:
Head office's address:
425 Walnut Street, Cincinnati, Ohio 45202, Cincinnati
Contact center:
1-800-685-5065
Phone of head office:
513-632-4141
Web-site:
https://www.usbank.com/index.html
Branches and ATMs:
Personal Products
Business Products
About U.S. Bank
U.S. Bancorp is a bank holding company based in Minneapolis, Minnesota. It is the parent company of U.S. Bank, National Association, known as U.S. Bank, which is ranked 7th on the list of largest banks in the United States. The company provides banking, investment, mortgage, trust, and payment services products to individuals, businesses, governmental entities, and other financial institutions. It has 3,106 branches and 4,842 ATMs, primarily in the Midwestern United States. The company also owns Elavon, a processor of credit card transactions.
Every day a new rating. Do not miss!