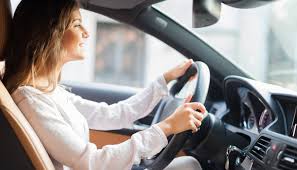 Bankchart.us has surveyed the terms of the offered secured car loans for purchase of a new car for 5 years in the national currency. Our website's analysts have studied the loan offers from 20 most popular US banks, which place rates on their websites.
Compare banking services in US banks
Bankchart.us is a portal that helps people choose the banking products and services that best fit their individual needs. Here you will find comparisons of personal and business loans, deposit accounts, credit and debit cards, foreign currency exchange rates as well as saving accounts from a variety of reputable financial institutions.
Personal services
Business services

"Out of the Blue", and "quite in the shadow", IBM recently introduced a new product called Blockchain World Wire. A cross-border payments system for financial institutions based on blockchain technology. This new global financial network will work on the Stellar network and will not only compete with the traditional Swift system, but could also become a tough competitor to Ripple's xRapid.

Across the world, the trend towards open banking regulation is clear – and is rapidly gaining traction and momentum. In Europe we've seen the launch of PSD2 for the EU and CMA Open Banking in the UK. In Asia Pacific there have been Open API regulations e.g. Hong Kong's HKMA and Australia's open banking initiatives – followed by upcoming activities from Japanese and Brazilian regulators.

How many of you think that e-commerce is come of age? A friend of mine was telling me how she finds browsing through 80,000 dresses online to find that one perfect dress for a date the most tedious thing to do. And rather prefers to go to one store with 20 limited and options and pick one dress that is the best from among them. The dilemma of choosing from thousands, lakhs and crores of products to find that one particular things has put online shopping at the risk of saturation. In this world of fast entry and exit, continuous updating of technology is a must in any sphere and for e-commerce the ship will soon sink if it doesn't change its current strategy and include disruptive technology as a part of its growth plan.
Every day a new rating. Do not miss!