Ally Bank
Find contact information of Ally Bank: official web-site, address, phone numbers, products, reviews about bank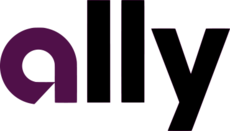 Bank group:
Head office's address:
6985 S Union Park Ctr, Midvale, Utah 84047
Contact center:
1-877-247-2559
Mail address:
P.O. Box 951, Horsham, PA 19044
Email:
Web-site:
www.ally.com/about
Ally Bank network:
More about bank
Ally Financial Inc., formerly known as GMAC Inc. (an acronym for General Motors Acceptance Corporation) until 2009, is a bank holding company headquartered in Detroit, Michigan. The company provides financial services including auto financing, corporate financing, insurance, mortgages, stock brokerage, and online banking. Ally is one of the top auto lenders in the U.S. by volume and is on the list of largest banks in the United States. Ally Bank is a direct bank with $66.6 billion in retail customer deposits. Ally Bank offers savings products, including certificates of deposit (CDs), online savings accounts, interest checking accounts, money market accounts, mortgages, and credit cards. Ally Bank is a member of the Federal Deposit Insurance Corporation.
Give feedback