Fifth Third Bank (5/3)
Find contact information of Fifth Third Bank (5/3): official web-site, address, phone numbers, products, reviews about bank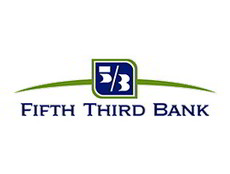 Bank group:
Head office's address:
38 Fountain Square Plaza, Cincinnati, Ohio 45263
Contact center:
1-866-671-5353
Mail address:
38 Fountain Square PlazaCincinnati, OH 45263
More about bank
Fifth Third Bank (5/3 Bank) is a U.S. regional banking corporation, headquartered in Cincinnati, Ohio at Fifth Third Center, and is the principal subsidiary of holding company Fifth Third Bancorp. The company operates under an Ohio charter. The company's main businesses include branch banking, commercial banking, consumer lending, payment processing, investment advising, and title insurance.
Give feedback